Xan's Art: News!
Spring has SPRUNG
It was a long, dark and dreary winter, with my muse and I hibernating the entire time. But we're back, and we're creating, painting, designing, drawing and all that good stuff.

Check out my new Commercial Art page, for instance!


Announcement: Add a Human

I'm officially encouraging you to consider adding a human to your commissioned portrait.



You always could, but I really want to encourage this possibility. My fascination with the way humans and animals interact is hungry to express itself in my art. When we look at our pet portraits, we hope to feel some of the love we have for that pet; I'd like to capture that actual bond, to focus on the way you (or your child, or friend, or grandmom ...) IS with that dog or cat or hamster (etc.). So, while you're thinking about your commission, I hope you'll consider the possibility of adding the human presence in the portrait itself.




What's on my Easel?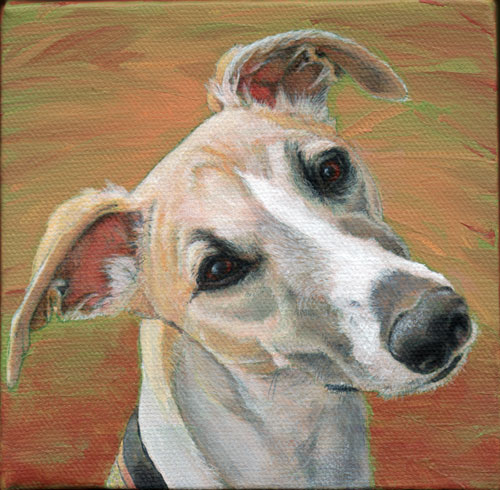 Riley


acrylic on canvas, 5" x 5"
©Xan Blackburn

Actually, Riley WAS on my easel, as one of the portraits I did for my Portrait Marathon. He was #3.

You can follow my progress on my blog.